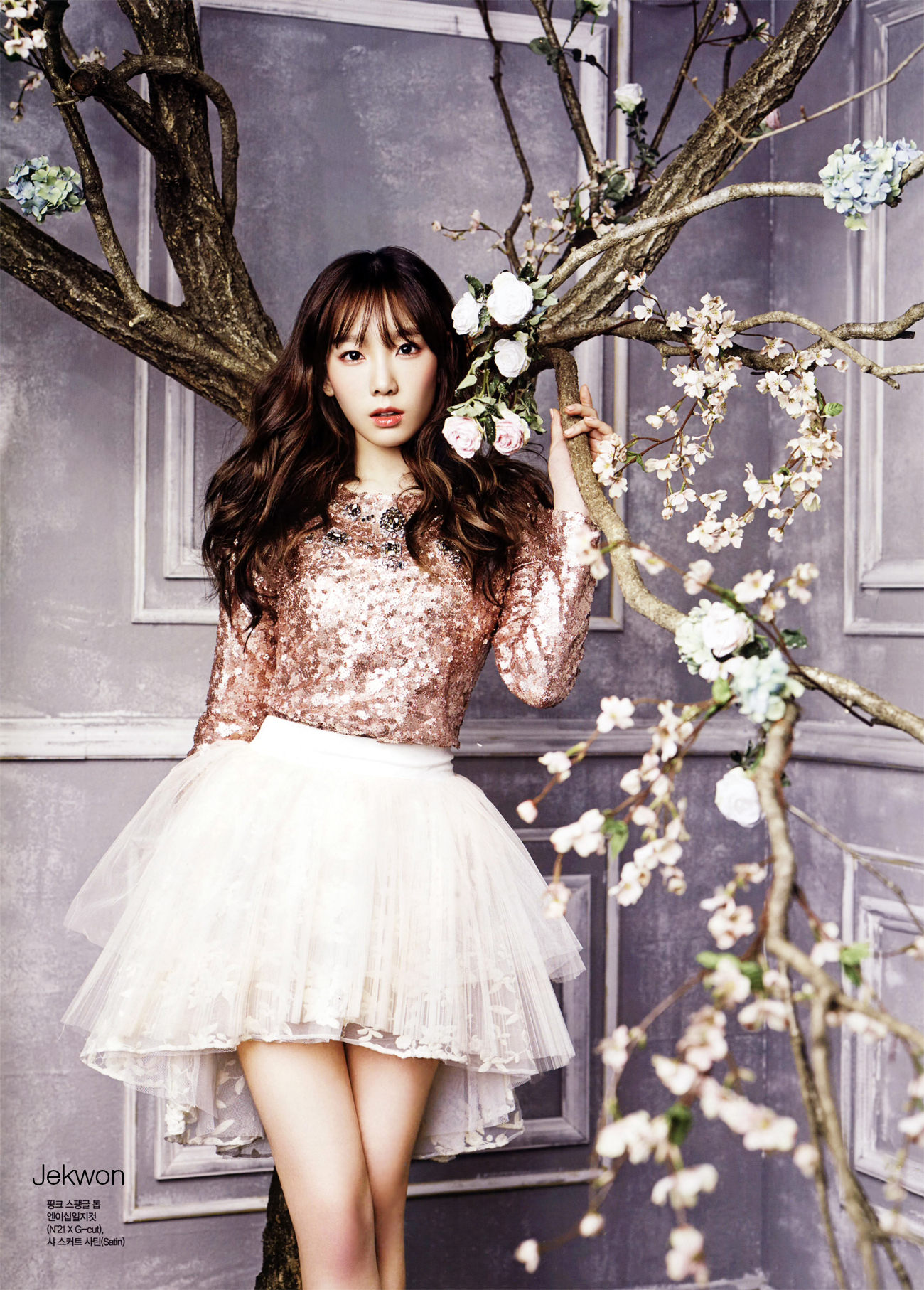 When asked to choose who I wanted to meet from Girls' Generation, my choice was always Taeyeon. Because her subtle, yet powerful voice was the strong first impression from a group called Girls' Generation. 2014 makes 8 years for Girls' Generation. They opened up a new chapter in the Korean music industry, and, rather than remaining in the generation they created, they wanted challenges. While none are teens anymore, they're still relentless. They have been pulling in everything possible as Girls' Generation's territory and have been building up a large, solid fortress. When there is word about a comeback, it is said their next steps will decide Girls' Generation's future. However, no matter what the appearance of their comeback, nothing would be weird. Among lively members who are overflowing with personality, Taeyeon always quietly stayed a step back. Doing what she likes by singing & sharing loving looks with her fans: it feels like that is how she spends her time. White skin almost transparent, baby-like smiling eyes, but she is a bit secretive. What might be in her heart? On the first day of raging sleet this winter, I met Taeyeon. She hesitated quite a bit, trying and trying not to show her feelings. However, I didn't want to rush her. Because there had to be something valuable about her that didn't need to be shown easily. 26 year-old Taeyeon is currently going through her most beautiful time right now.
CeCi:
Compared to other members, you don't have many individual activities. I hope this 'CeCi' cover photoshoot is considered as a coveted item by fans.
Taeyeon:
This is my first time as a solo cover model, so it's really interesting. Each Girls' Generation member has done their own versions of cover shoots, and we really didn't know anything at the time. Since there have been many cases where members were cover models for separate magazines, I can tell how great this is.
CeCi:
You haven't done as many photoshoots as I thought.
Taeyeon:
To be honest, there has been a time when getting my photo taken felt rather difficult. There have been a lot of times where I've declined photoshoot schedules because, for some reason, I didn't have any self-confidence. However, I thought about when I would again be able to leave [a trace] of myself in my 20′s, if not now. I also thought about when else I would be able to show myself to mediums and fans when they want. In the past, I only wanted to sing songs I like the most. However, now, if it's something that others can all take in and willingly enjoy, then I think it's something I can do and feel that it is my job.
читать дальше
credit
@темы: Interview, Korea, Magazine, Photoshoot, Taeyeon